Denver Video Company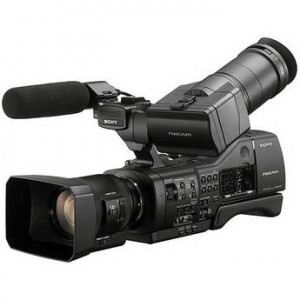 NAB-Las Vegas-April 3rd,2015
With less than a week away,we are excited to be heading to the
National Broadcasting convention in Las Vegas.We will be researching all the new 4K cameras and see which ones we will ultimately purchase.We will also be checking out the drones in the drones pavilion.Other video projects we have been working on,include training videos for a national fast food chain and business conferences for real estate firms and medical companies.
News Update July 2014.
it's been a hectic summer,our production crew has been busy producing construction training videos at St. Joseph hospital and the Foothills Treatement plant.Our company has the experience and sklls to perform construction and equipment training for all manufacturers.
News Update August 4th,2013
Connect with us on Pinterest Click on the icon


News Update July 22,2013 VS Video Productions acquires the Sony Nex-EA 50 u Sony NEX-EA50UH Professional Camcorder with 18-200mm Servo Zoom Lens by Sony.   Thanks to its E mount interchangeable lens system, Exmor APS HD CMOS sensor, powerful imaging capabilities and flexible semi-shoulder design, the NEX EA50UH significantly expands creative freedom for Full HD video and 16.1 megapixel high-quality still photos shooting.  VS Video Productions just added this camera to our other high definition cameras. Our recent 2013 projects included a marketing video for The Northwest Parkway in Broomfield ,training videos for Trinity Consulting from Dallas Texas,A promotion video for Irdeto a Canadian company that provides media security services,A Corporate video for Hitachi business systems,Training videos for Denver Water and many other ongoing projects..We also shot a news event for Animal Planet. Even in a tough economy we work on creating exceptional video services for our clients at reasonable prices. In The Last few months VS Video Productions acquired a contract with Xcel energy. We provided training videos for Xcel energy in English and Spanish and we also worked with a large housing developer in The Denver Tech Center and with a Droid tablet supplier, marketing videos for a sports entertainment company, training videos for a variety of technology companies and many more great video  productions. We have also added a new camera to our arsenal. We have invested in a DSLR camera, which produces stunning 1080p high definition footage and has great depth of field. This camera allows us to use two cameras on an interview or even three and also allows us to go into places where a large camera would not work, the other advantage is it takes stunning still photographs, which we can bundle into our video production package.   Visit our Demo Reels to see our new video samples.
Visit our website at: https://www.vsvideoproductions.com