Video Depositions Denver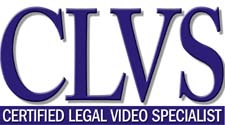 Video Deposition Denver:VS Video Productions based in Denver,Colorado provides professional legal video depositions to law firms,court reporting companies in Denver and nationwide.
We are certified through the National Court Reporters Association. We use state of the art video equipment and provide a variety of conversions for synced video transcripts.We have many years of experience and you can count on us for your next deposition in Denver and throughout Colorado.
Contact us:
303-671-7308